"I love being a performer. It's like a hole that never closes.
It's 
something in you that never dies."
– Dagmara Dominczyk
I believe that an artists greatest work is the unveiling of their soul to the world. This is the essence of a good performer. Drawing the listener in; connecting beyond the moment.
My Essence focuses on building the performers unique style and edge, along with the confidence to express oneself fully. Stage presence is so much more than just being "there."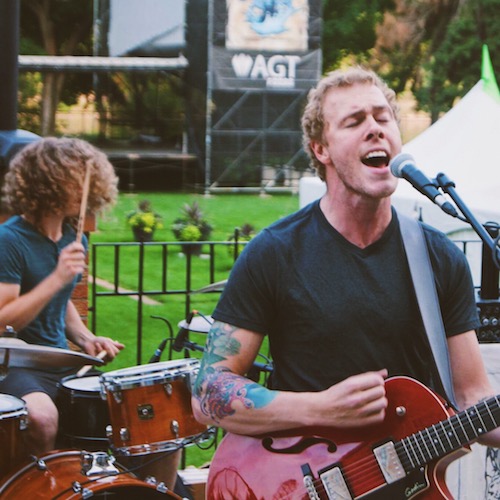 " Working with Christine was the first big push into developing, harnessing and pushing my vocal ability. When I met with Christine I didn't know if I should even bother trying to sing. After that first lesson I knew she could help me reach my goals. Christine forced me to slow the song down and focus on every little note, every detail in how it was delivered which not only helped in stage performance but my personal growth as well inside and outside music. Thanks Christine for helping me push myself and always strive to reach higher limits. "
– Josh Dewey
"Christine is an amazing vocal coach. Her teaching style is fun, yet effective. I am a full time touring musician and she has helped my career immensely. You will gain the knowledge, proper technique and confidence to take your singing to the next level. There is no limit."
– Adam
"I'm so grateful for Christine.  She found me singing/performance opportunities and guided me through them.  She showed me techniques and tips for singing and performing, and she allowed me to improve at my own pace.  I can't express how much working with her boosted my confidence in performing and writing music." 
"I started taking voice lessons from Christine in 2017.  I was almost 50 when I first picked up the guitar and from the beginning I set myself specific goals, including performing – not just for friends and family, but for strangers.  This was going to mean singing. In public. In front of people not required by familial obligation to smile and say, "That was nice, dear."  And that meant getting some professional help.
But Christine isn't only a musician with a stunning voice, she is also a song-writer, and so the voice lessons soon began flipping back and forth between singing and vocal exercises, and songwriting and critique sessions.  As a writer, I'm used to putting my thoughts on paper. Working with Christine let me explore that in a whole different context.  In the end, she not only helped me develop my vocal range and control, but also experiment with a range of vocal styles. Ultimately, she give me the confidence to do what I'd wanted to do all along: stand in front a microphone, just me and my guitar in a crowded bar, and belt out tunes and – joy of joys – see people singing along."
– Jeff O'Brien
"I had the good fortune of meeting Christine and receiving coaching from her in preparation for singing at my niece's wedding.  I'm at best a 'campfire' singer, but Christine coached me through practicing several songs of my choosing, providing meaningful feedback and guidance, and then finally helping me refine the three songs that I ultimately sang at the wedding.  Christine's knowledge, enthusiasm, and never ending positive support was instrumental in developing the confidence and ability to accomplish this performance successfully.  Christine's focus on singing from the heart, combined with her knowledge, her natural ability to teach, and her genuine interest in her students are a formula for success.  #fivestars!"
– Don Roszell, don.roszell@gmail.com